Wedding Decor: Faye & Kyle
My love of design and creativity was definitely rekindled while planning my own wedding. I wanted great details, and since I could make it all myself, I tried. But, so many people pitched in to help sew, construct and assemble, for which I am grateful. The whole process allowed me to incorporate not only a theme, but hobbies that Kyle and I each enjoy.
Let's get to some details! Since our ceremony area was a bit sparse, I knew I wanted something that would make a big impact. I used the largest canvas I had and painted a simple heart (since this was the project that didn't get finished until 10pm the night before the wedding), but used it in place of a guest book. I wanted to have those blessings from our friends and family on our wall. The last photo of the post shows what it looks like now!
Kyle brewed special drinks for our wedding day, beer (his) and hard apple cider (hers), so our favors were pint glasses and we included a bit of history about brewing for the wedding day at each table setting.

Escort cards! Again, I wanted something that felt personal but that was effective. And yes, that's real grass they're planted in.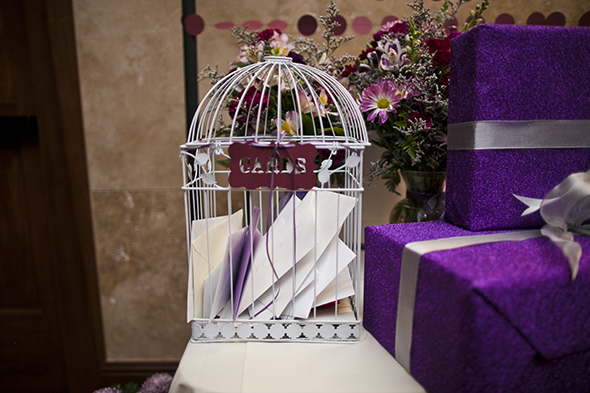 Venue: Shannon Community Center (Dublin, CA)
Cupcakes: Miette (Oakland, CA)