This fall photo session was great timing for so many reasons – a little girl celebrating her first birthday, family photos for those holiday cards and a little surprise (scroll down to the end of the post for that). It's always a pleasure to catch up with this family and spend time with them.
And, I also got to help them share some exciting news – this little girl is going to be a big sister!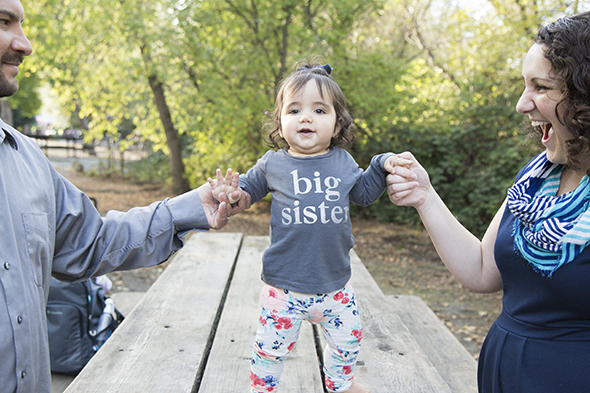 You've met this little lady before and she is growing up fast! While the family was in California, we took the opportunity to do another photo session and spend some time together. We met up at the same location we their maternity photos and it was fun to recreate some of the images from before, now with Brooklyn joining us.
I've got to be honest, one of the best parts of being a photographer is getting my friends and family in front of the camera. It means I get to spend extra time with them and capture awesome moments in the lives of people I enjoy. When there's a new baby in the family, it's the perfect time to meet up!