The story behind these wedding photos begins a long time ago. I had spent time with Erin, in a group of mutual friends and got to know her over the years. As is often the case with photographers, my camera went with me on some of those outings. Every single photo that I took of this girl turned out stunning. Every photo, every time. I finally told her that I was going to shoot her wedding someday, since I knew the photos would be amazing. Years after that casual comment, it came true and I was so excited to be there.
Erin and Kyle have the sweetest personalities and share so much laughter. Not only were the photos beautiful (as I suspected), but it was a downright fun day to spend with these two. They joked around, chatted everyone up and were genuinely enjoying the day with everyone attending. The venue was beautiful and everything was so well thought out, so personalized and caring towards their guests. My congratulations to you both and best wishes on your journey together!
It is always an honor to photograph a wedding day and even more so when it is my very own friends and family. For me, it's also more personal (and probably more emotional) since I know more about the couple's story and have seen them grow closer to one another. Meet Justina, one of my best friends from high school and her husband, Jamie. I was asked to spend the morning with the girls while they got ready and also photograph some traditional Chinese wedding ceremonies. Continue on for some beautiful and funny moments.
There were two dresses for the wedding day – the white dress for the ceremony later that day. Since it was such a perfect dress for Justina, I had to take the time to photograph it.

For the traditional Chinese ceremonies, the bride wears red and, in this case, chose to go with a modern and beautiful dress.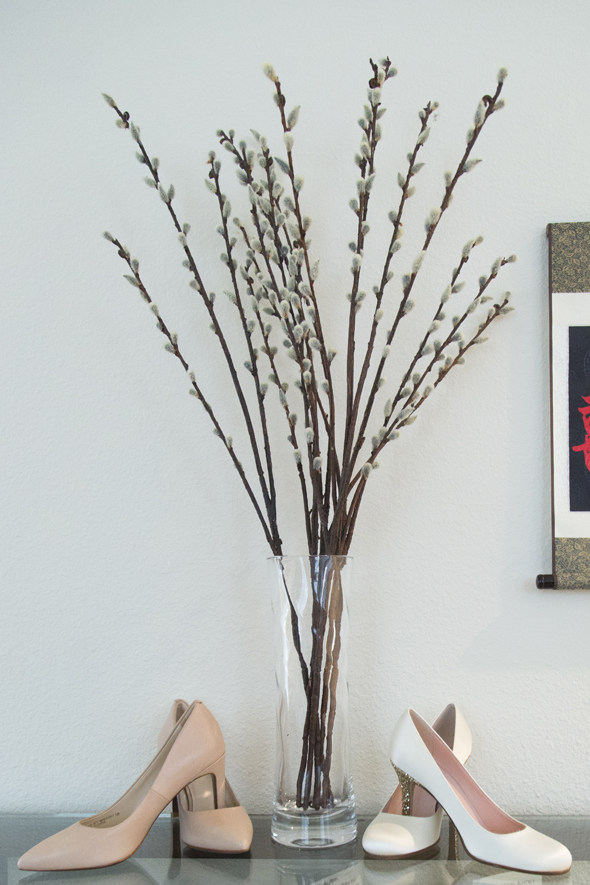 The groom and his friends showed up to take part in the traditional Fetching of the Bride. This is the first time I had heard of this tradition and witnessed it and it was so much fun! I couldn't help but laugh as the guys did their best to win their way into the house. There were questions to answer, dancing to do, songs to sing, blind tasting and identification of food and lots of negotiating.

Of course Jamie and his fellas were talented, charming and ultimately won their way into the house. 
Then we all took off for the traditional Wedding Car Ride. (Everyone in this car was a major trooper too, because it required running out in the pouring rain!)

Then it was time for the Tea Ceremony. While working on the images, I was really struck by how much honor and importance is represented in this ceremony, but by how well it was balanced with such love, sweet moments and laughter. It really acknowledges the role elder family members have played, while also being a celebration of a new family forming through the bride and groom. 
And, since we had a smaller group for the morning events, I asked if we could do a quick shot with everyone – turns out they have a fun crew!
I am so excited for this couple and the happiness they have found in one another. All my best wishes as you continue your journey together!