Wedding Decor: Denise & Jared (St Helena, California)
I really enjoy being able to design for weddings beyond the invitation and work on all the little touches that personalize the wedding day itself. Once the wedding invitation was in the mail, there were a bunch of items to make for Denise and Jared's winery wedding. It was quite the variety, from hand-lettered signage, to favor hang tags. My personal favorite was the bar signs, so much fun (and gold ink)!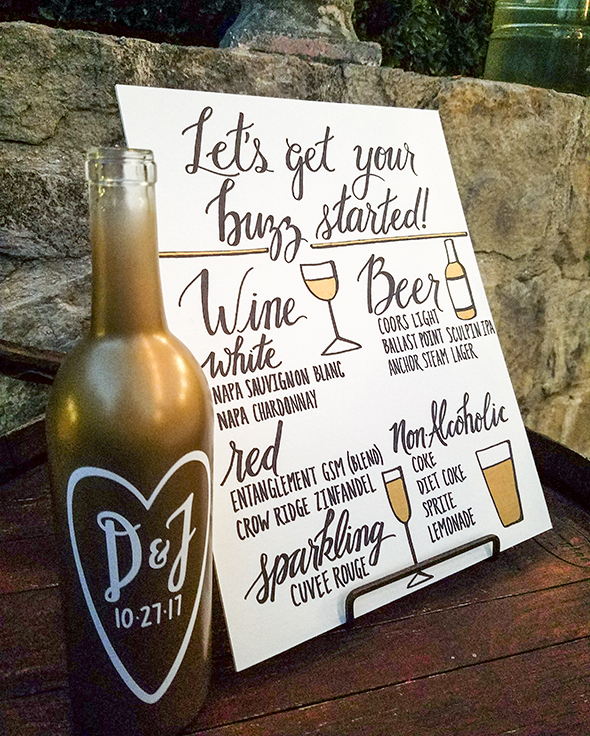 Probably the best thing about working on this wedding was being able to make the day beautiful for my friends. I really enjoyed brainstorming with the bride and the groom and bringing back the finished pieces that fit right into their vision for their special day.