This fall photo session was great timing for so many reasons – a little girl celebrating her first birthday, family photos for those holiday cards and a little surprise (scroll down to the end of the post for that). It's always a pleasure to catch up with this family and spend time with them.
And, I also got to help them share some exciting news – this little girl is going to be a big sister!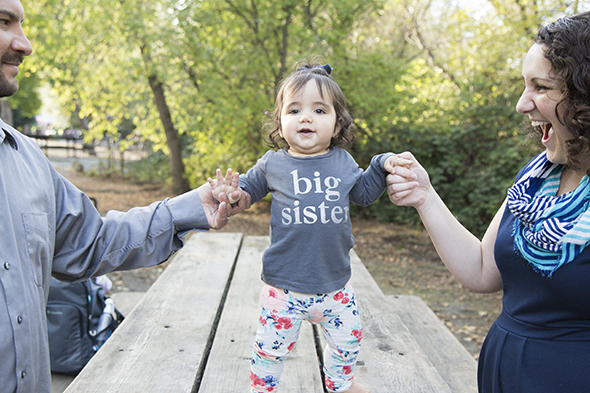 After maternity photos, along comes a little one. Wendi and Sam welcomed their little girl, Brooklyn, into their family about six weeks ago. During their few days in the hospital, newborn photos were taken, which allowed me to design a fun birth announcement for them to send out. I just got to meet her a few days ago and do more photos now that she is a bit older and for Christmas, keep an eye out for them on the blog soon!